A record-breaking number of house transactions are expected this year, a rise of 45% from 2020 reaching 1.52million by December, according to figures from Zoopla. 
The number of transactions per year generally struggles to pass a million, but this year is set to see the highest number since before the financial crash in 2007.
That will see the total volume of homes sold hit an astonishing £461billion, a 46% rise since 2020, and a 68% up on 2019.
House prices rose 4.1% in April alone, up from 2.3% in April 2020, which was just after the first coronavirus national lockdown, according to the Zoopla's latest house price index which uses data from house price listings on its website.
An increase has been recorded by all of the house prices indexes, of which there are several published on a regular basis, and there are no signs of prices slowing down.
There are several factors affecting house price growth including government schemes such as the temporary stamp duty holiday, which has saved some homebuyers up to £15,000, and the furlough scheme keeping millions of people in work during the pandemic.
The all-time low in Bank of England base rates has also kept the price of borrowing low, combined with the ability of many workers to save during lockdown and to be able to buy a house sooner and the reintroduction of mortgages requiring just a 5% deposit.
What's happening with house prices across the country?
Not quite everywhere has seen prices soar, however. 
The areas that have seen the strongest house price growth are those where it's most affordable to buy a property. This includes Wales, where prices rose 6.3%, and Yorkshire and the Humber, where prices are up 5.4% annually.  
The city that saw the biggest jump was Liverpool, with house price growth of 6.9%, followed by Manchester at 6.8% and Nottingham at 5.6%. 
In these areas property transactions are also moving faster than they have done previously. The time between listing a property and securing a sale has fallen by around 10 to 15 days in the areas with the strongest house price growth.
At the other end of the scale, London has seen the slowest house price growth of just 0.3% in a year.  Houses here are taking two weeks longer to sell, according to the Zoopla data, making it a "cool" housing market. 
In the City of London, Kensington and Chelsea, the city of Westminster, and Hammersmith and Fulham prices have even fallen slightly.
Caroline Pattinson, managing director for independent estate agent Pattinson, said: "Historically, 50% of properties that come to market will sell, but that success rate has increased significantly over the past year, as demand for property absorbs more supply. 
"We're also seeing more people relocating into the North East, taking advantage of selling in a good market, and then capitalising on the comparative value for money that property in our region offers."
Why isn't the supply of homes keeping up with demand?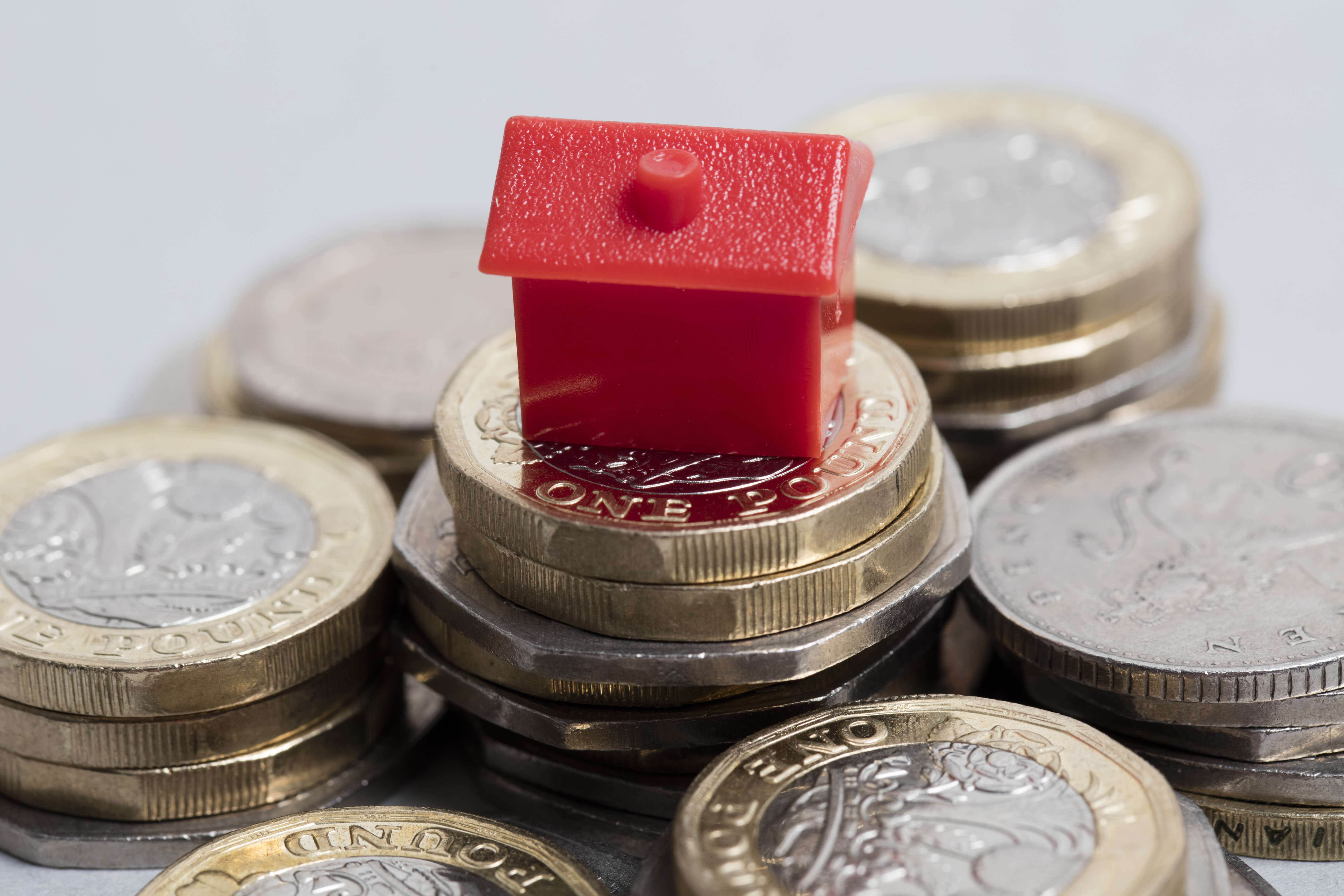 One reason for the soaring house prices seen in the past year is the lack of supply of homes for people to buy  - the current supply of homes is down 20.8% over the past 12 months.
Many factors are encouraging people to buy, such as the temporary stamp duty holiday and ultra-low interest rates, but having fewer homes on the market is also meaning more competition for what's actually on sale.
Analysts at Zoopla say despite the record levels of activity seen in the housing market, limited supply is expected to dampen the speed at which prices have risen and houses are being bought and sold. 
Grainne Gilmore, head of research for Zoopla, said: "The easing of lockdowns will continue to cause a natural fall in demand as people are able to see family and enjoy amenities that have been shut for more than a year, but new buyer demand will still emerge throughout the second half of the year as office-based workplaces confirm if they will be pursuing more flexible working practices. 
"At the same time, supply constraints will continue to underpin pricing. The lack of supply is expected to hamper potential sales during this year, yet even so, we expect total transactions this year to rise to 1.5 million, marking one of the busiest years in the UK's residential market in more than a decade."
The pandemic has changed our lives in many ways including how we work. Instead of commuting into a city-centre office everyday, workers are now able to work from home. This means there is less pressure to live near your workplace and people can therefore move to a bigger home that's further away, for the same or less money.
The data supports these changes and it's family houses that are most in demand with prices up by 5.2% compared with 1.1% for flats.  
Kate Eales, spokesperson for Strutt and Parker, said: "The main challenge we are now facing is a lack of stock, in fact we are roughly around 36% down year on year – a challenge that the industry is facing as a whole and will lead to additional competition and increased pricing. 
"But with the continued success of the vaccine roll out and people feeling more comfortable, we do expect more vendors, particularly older generations to now come to the market. As such, the shortfall between stock and demand may diminish across the rest of 2021."
How is the housing market reacting to soaring prices?
Demand for new homes is surging due to market conditions, including the stamp duty holiday, which have made it easier for some people to move.  
But this means the market is verging on becoming unstable, as potential homeowners put in offers above the asking price, properties are under offer within days, and multiple offers are being accepted on new homes.
This environment is causing bottlenecks in the sales process and instead of transactions taking eight weeks, they're now taking nearer to six months because there is such a backlog of transactions. 
Caroline added: "It's our view that the stamp duty holiday was an unnecessary lever for the Chancellor to pull because the market was already booming. 
"It's created a false market now and is exacerbating the hold ups in the sales process. As a result, we're seeing a lot of activity across the auctions side of our business, with the certainty and speed of a transaction proving to be a beacon for many buyers and sellers."