It's likely you've come across a scam or two at some point in your life, whether it be a dodgy text message, a fake ticket to your dream festival or even a classic email scam... With so many things now done online, it also means there are more opportunities for scammers to get hold of sensitive information. While the majority of online shopping is very safe and secure, there are still a number of ways you can be a victim of online fraud. 
If you're worried about falling for a scam, then it might be worth considering using a credit card when shopping, for added protection.
With so many scams happening each year, the finance experts money.co.uk wanted to reveal which scams seem to be worrying people the most by looking at the scams people were searching for on Google. In fact, it looks like concern over scams is on the rise, in 2022 there was a 50% leap in searches for 'how to report a scam', as more consumers were looking for help when reporting fraud. 
The UK's scams on the rise 
Google searches for 'energy bill scams' have soared in the past year, with an 800% rise in searches compared to 2021. With worries around the cost of living and surging energy bills for households across the UK, it seems energy bill scams may also be on rise too. The government has also introduced energy support schemes, where consumers are able to claim financial support towards their bills - however this is an opportunity scammers are likely to jump on. With many people unsure of how much they should be paying, what support they are entitled to, and energy firms changing hands, consumers may be falling for scams on paying their bills. 
Searches for 'Vinted scams' also saw a massive jump of 631% from last year, with users worried they may have become a victim of scams on the second hand selling platform. Vinted is a great way to shop second hand, with many users often able to grab a great deal on pre-loved items, however it can be hard to know if you're getting the real deal when shopping. While the platform itself has a lot of protection in place for buyers and making sure they receive their purchases, there's still the risk of purchasing items that are faulty or fake.
Phone bill scams, car tax scams and ticket fraud make up the remainder of the top five scam searches that increased the most in 2022 within the UK. With high demand for tickets to live entertainment including festivals, comedy shows, worldwide concerts and theatre shows, falling for an online scam while trying to score tickets can be easily done. 
UK scams with the highest rise in searches
| Rank | Scam | % increase from 2021 to 2022 |
| --- | --- | --- |
| 1 | energy bill scams | 800% |
| 2 | Vinted scams | 631% |
| 3 | phone bill scams | 400% |
| 4 | car tax scams | 325% |
| 5 | ticket fraud | 175% |
| 6 | Tiktok scams | 129% |
| 7 | Bumble scams | 125% |
| 8 | Instagram email scams | 100% |
| 8 | concert ticket scams | 100% |
UK scams catching people out the most 
The most searched for UK scams include quite a few social media and shopping scams, with WhatsApp topping the list followed by Facebook Marketplace and PayPal.
It's likely you'll have come across (or at least heard of) WhatsApp scams making the rounds in the family or friends chat, with scammers pretending to be someone you know who needs help. It's important when dealing with personal information to be extremely cautious, and it looks like - with such a high number of monthly searches for WhatsApp scams - users are becoming more curious about possible threats on the app. 
Four of the most searched scams are second hand shopping platforms, where users are able to get their hands on pre-loved items for a bargain. However, while shopping second hand might be better on the environment and on your finances, you might be more susceptible to scams, as there's less regulation and fake products can be more commonly found on resale sites. 
Crypto scams are also one of the most searched for in 2022, with scammers seizing the opportunity to cash in on the infant currency and take your crypto rather than your cash. Crypto scams can include Bitcoin investments, phishing scams and software update scams. 
Unfortunately with crypto fraud, there isn't a lot you can do to get your money back, so this type of fraud is something you should be extra diligent about. 
The most searched for scams in the UK
| Rank | Scam | Monthly searches |
| --- | --- | --- |
| 1 | WhatsApp scams | 8,100 |
| 2 | Facebook Marketplace scam | 6,600 |
| 3 | PayPal scams | 3,600 |
| 4 | email scams | 2,400 |
| 4 | Amazon scams | 2,400 |
| 4 | Royal Mail scams | 2,400 |
| 5 | Gumtree scams | 1,900 |
| 6 | Vinted scams | 1,600 |
| 6 | Facebook scam | 1,600 |
| 7 | crypto scams | 1,300 |
| 7 | Ebay scams | 1,300 |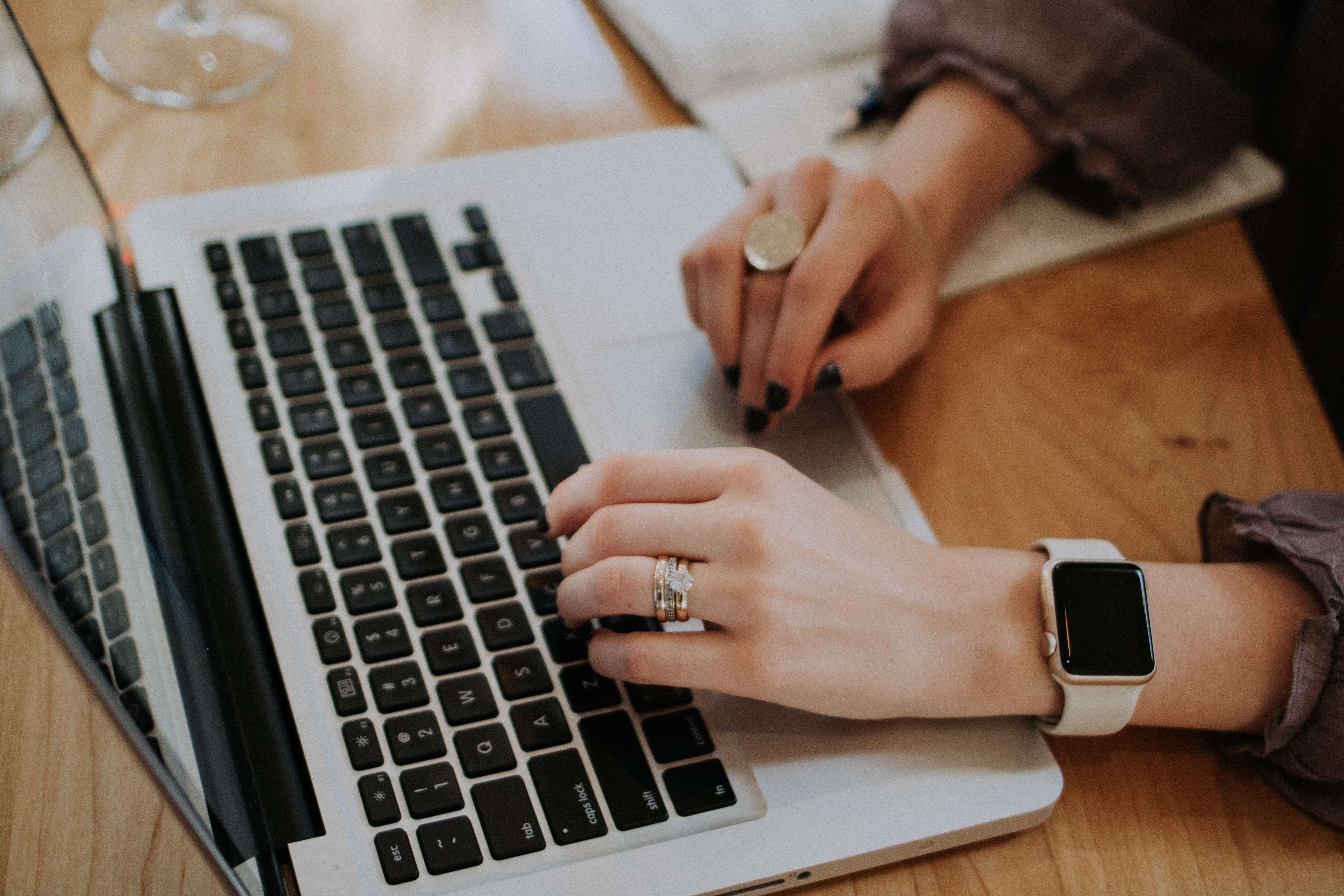 The month where UK searches for scams peak 
When looking at general searches for scams and fraud within the UK, for terms related to scams and how to report scams, January was the month where searches peaked the most. With consumers doing so much shopping and spending over the Christmas period and then new year sales hitting the shops, it's likely this is the month where people are more aware of their finances than most. 
Another month where searches were also slightly higher is November, with consumers spending more in the run up to Christmas and on big shopping events such as Black Friday, scams are likely to claim more victims than usual. 
It's easy to get caught up in what you think might be a good deal, and often if they look too good to be true, then they might be. Consumers are also more likely to click through onto emails they think might be about their recent purchases or finances, especially when they've been doing some extra spending or are worried about something arriving in time for Christmas. 
| Rank | Month | Monthly searches |
| --- | --- | --- |
| 1 | January | 44,730 |
| 2 | November | 42,600 |
| 3 | September | 41,480 |
| 4 | October | 41,080 |
| 5 | February | 38,270 |
America's most searched for scams 
It's not just the UK falling for scams, as the United States also sees a high number of searches for fraud each month. The most popular scams people are Googling in America are Facebook Marketplace scams, with a whopping 60,500 monthly searches. The second hand shopping platform on Facebook is a great way for users to find local bargains and can be a treasure trove for those on the lookout for affordable furniture and other household items. However, while the majority of transactions on the platform are safe and successful, with users leaving extremely happy with their finds, there are those who have found themselves to be a victim of fraud. Whether it's the items being fake and not as described, or if they've been conned out of money while never receiving the item. A top tip for shopping on Facebook Marketplace is to make sure you see the item in person before transferring any money. 
Other scams topping the most searched for list in the USA are PayPal scams. The payment platform which makes shopping and sending money easy for users does come with some risks as fraud is quite common when the transaction of money is involved. Common PayPal scams include phishing emails where users are led to believe they've spent money (when they haven't) or have been refunded money, and they should click to claim. Whenever it comes to financial emails that you think could be possible scams, it's always best to go straight to your account - without following a link in the email - and report any suspicious activity rather than clicking through emails you may not be sure of. 
Crypto scams are also one of the most common fraudulent Google searches in the USA, which might not come as a surprise as the crypto space seemed to really take off in the USA. With more users participating in this modern phenomenon, and almost no regulation to protect people, there's more chances for scams to take place. 
The most searched for scams in the USA
| Rank | Scam | Monthly searches |
| --- | --- | --- |
| 1 | Facebook Marketplace scam | 60500 |
| 2 | PayPal scams | 18100 |
| 3 | WhatsApp scams | 14800 |
| 4 | Amazon scams | 9900 |
| 5 | crypto scams | 6600 |
| 6 | Facebook scam | 5400 |
| 6 | Ebay scams | 5400 |
| 7 | Tinder scams | 3600 |
| 7 | email scams | 3600 |
| 8 | credit card scams | 2400 |
Most Googled scams in Canada
Facebook Marketplace scams and WhatsApp scams are both the most searched for scams for Canadians, followed by crypto and Amazon scams. Both the second hand marketplace and messaging app appeared as one of the most searched scams this year, with both of these topping the UK and USAs most searched list, so it looks like these scams are quite common across the globe.
Other scams making it into the most Googled for Canadians are crypto and Amazon scams, both ranking as the second most searched for. Amazon scams appear to be quite prevalent as they feature in both the UK and US top most searched for too. With Amazon selling millions of products from countless different sellers, there are plenty of opportunities for scammers to trick buyers into purchasing products that are not as advertised. Fraudsters also use big names such as Amazon to front phishing emails, as it gives them the brand recognition they need to get users to open emails and click through to wherever they want them too.
Tinder scams were also amongst some of the most Googled in Canada, with users looking for more information about falling for scams from a potential love interest. Fraud on the app hit the spotlight in 2022, with The Tinder Swindler unearthing one of the app's biggest fraudsters - as a man conned women out of thousands of dollars while pretending to be a wealthy businessman. No doubt the show has highlighted the dangers of matching with a scammer, and made people more cautious when matching with a partner.
The most searched for scams in Canada
| Rank | Scam | Monthly searches |
| --- | --- | --- |
| 1 | Facebook Marketplace scam | 1300 |
| 1 | WhatsApp scams | 1300 |
| 2 | crypto scams | 1000 |
| 2 | Amazon scams | 1000 |
| 3 | Facebook scam | 590 |
| 3 | email scams | 590 |
| 4 | Tinder scams | 390 |
| 5 | Ebay scams | 320 |
| 5 | Netflix scams | 320 |
The most Googled scams in Australia
PayPal scams are the most searched for in Australia with lots of users falling for or being curious about potential scams on the money-sending platform. It's easy to fall for these scams when it comes to thinking your money or financial accounts might be at risk. Fraudsters rely on users panicking when they see an email in the hope they'll click through and they can capture information, whether it be personal or financial.
When it came to second hand platforms, Gumtree scams were more searched for than Facebook Marketplace scams in Australia. While most people love to grab a bargain where they can, it's important to stay attentive when it comes to buying from strangers.
Amazon features in the most searched for scams again, with the shopping giant making the top five most Googled scams in Australia. With a brand name that is now instantly recognised across the world, it's easy for scammers to get users to open emails or fall for fraudulent activity. However, with it being one of the most searched scams in Australia, the UK, USA and Canada it appears users are wising up to these tricks.
The most searched for scams in Australia
| Rank | Scam | Monthly searches |
| --- | --- | --- |
| 1 | PayPal scams | 2900 |
| 2 | WhatsApp scams | 2400 |
| 3 | Gumtree scams | 1600 |
| 4 | Facebook Marketplace scam | 1300 |
| 5 | Amazon scams | 880 |
With so much shopping now done online and from the comfort of our own homes, there are far more opportunities for us to fall for scams. 
So if you're looking for some added protection when it comes to purchasing things online, whether it's clothing, holidays or festival tickets - a credit card can be a great way to cover yourself a little more.
That's because laws in the UK hold the credit card company jointly liable for any losses if there's a problem with your purchase. It only applies to things that you spend between £100 and £30,000 on - but it means you should be able to get your money back from your card provider if something goes wrong - even if the person who's taken the cash is a scammer.
Methodology and sources
The study involved taking Google search data for terms related to frauds and scams in the UK, Australia, the USA and Canada. 

All data correct December 2022.