Everyone has a credit score, and financial providers use them to know if someone presents a risk when they apply to borrow money.
What does your credit report show?
Your credit score or record is a report showing your financial history. It reveals whether you pay your bills on time, how much debt you have, how many times you've applied for credit, whether you've missed any payments, and if you've had any county court judgments (CCJs) filed against you.
Other things it records include:
Your current and previous addresses

Any other applications you have made

Any time a company has checked your credit record in the last two years

Financial links with anyone you share an account with, e.g. a joint mortgage
Banks and lenders use this record to assess whether you are a reliable borrower.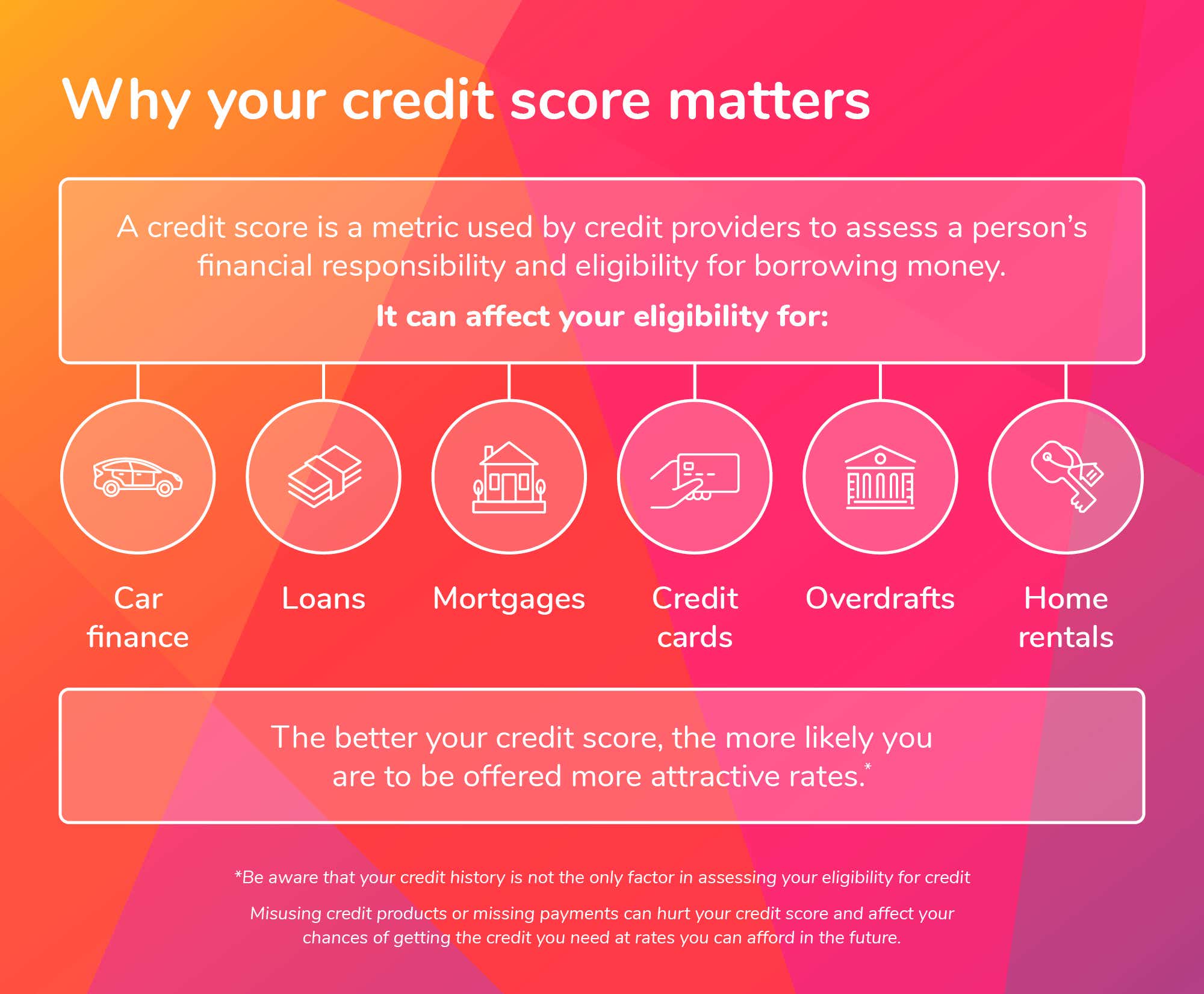 How is my credit record made?
Information for your credit record is compiled by the three main credit reference agencies Experian, Equifax and TransUnion. 
Banks, lenders, and utility companies report to these agencies regarding your finances.
Who can see your credit record?
When you apply for a loan or credit card, the lender will perform a credit check. This helps them understand how you've managed your finances in the past, and that determines whether you're approved for credit.
For example, if you have a history of missed payments, you could be denied credit, or you may have to apply for credit products that are aimed at people with bad credit.
If you want, you can access your credit record and check all the information is current and correct. 
It's important to check your credit record at least once a year or before you apply for credit to make sure you don't have any mistakes or fraudulent activity on your record, as this may affect your ability to get credit in the future.
Advertisement
When are you checked?
You get credit checked when you apply for credit, including applications for:
Every time a company runs a credit search, it shows up on your credit history for about two years.
Where can you find your credit record?
You can sign up to check what is on your credit record with a credit reference agency, like:
All these credit reference agencies offer an in-depth look at your credit history, called a statutory report, for a small fee. 
There are also third-party sites like ClearScore that offer full access to one or more of your reports free.
Find out more about what you can do to improve your credit record