How much holiday do I get if I'm part-time?
Part-time workers are also allowed 5.6 weeks of holiday, but that works out as fewer days and needs to be calculated on a pro-rata basis. 
For instance, the gov.uk website explains that someone who works three days each week must get 16.8 days of holiday - ie 5.6 three day weeks added together.
That might sound complicated, but fortunately, the government has a handy calculator that works out your legal entitlement for you. 
If you work irregular hours, you're entitled to pro-rata time off for every hour you work.
Unfortunately, statutory leave is capped at 28 days, so if you work six days each week, you don't get any extra holiday allowance.
How do bank holidays work?
Employers don't legally have to give you bank holidays as paid leave or pay you more for working them.
Indeed, there are plenty of professions - especially in hospitality - where you are expected to work over Christmas, Easter or New Year. 
Your employer can choose to include bank holidays within your statutory leave. If you get 28 days, that means that eight will have to be taken on the bank holidays in a normal year (there's an extra day off for the Queen's Platinum Jubilee this year) and you're free to take the others when you want. 
Others might say you have to work bank holidays unless you book them out of your statutory leave.
Some more generous employers offer paid bank holidays on top of annual leave entitlement. Check your contract to find out what your employer's rules are. 
Part time workers and bank holiday rights
If a bank holiday falls when you usually work and your employer is shut that day, it will use up a day of your annual leave. That means you have less choice when you take your days.
If your employer pays for bank holidays on top of your statutory annual leave, you might get another day in lieu. Check your contract wording and speak to HR to see what the company rules are.
How much notice do I need to give to take holiday?
The government website says that the notice period for taking leave is at least twice the amount of time you want to take off, plus a day. 
For instance, if you want a single day off, you need to book it at least three days in advance. If you wanted two weeks off, you'd need to give your employers 29 days' notice. 
However, some employers will have different rules about notice, and gov.uk says that what's in your contract is most important. Check carefully, or speak to your line manager or HR to find out what's what.
Can my employer refuse annual leave requests?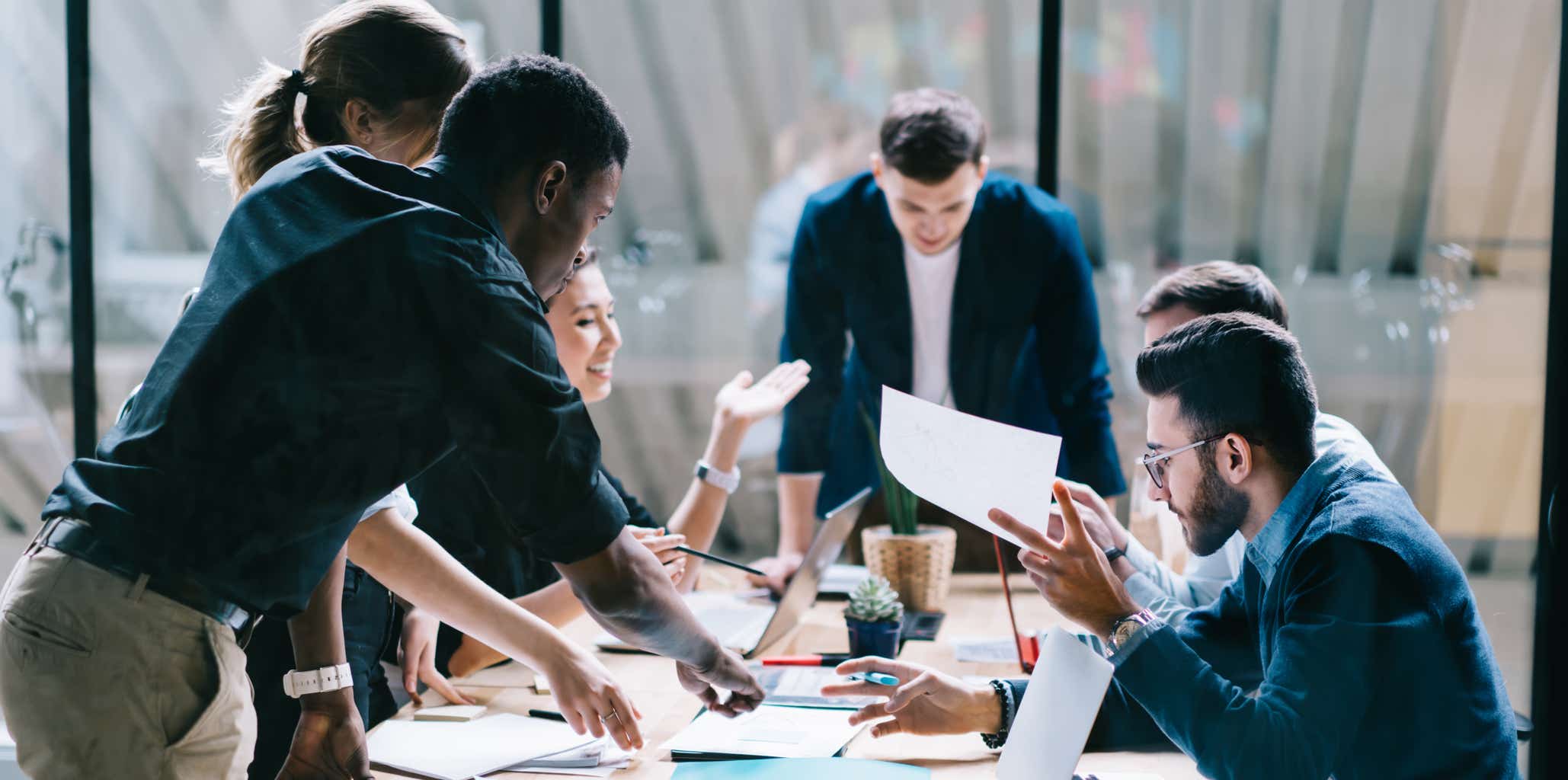 Your employer can refuse your leave request if it doesn't work for them. For instance, if too many of your colleagues are off that day, or if it's a particularly busy time. 
Some employers operate a first-come, first-serve policy for booking leave, so it can pay to be organised. Some times of year are particularly in demand, such as school holidays or the gaps between bank holidays.
While your boss can deny you leave at a specific time, they can't refuse to let you take the holiday at all. 
Keep a note of any refused requests, particularly if it looks like you won't be able to use all your holiday entitlement before the end of the year.
When is my boss allowed to cancel my holiday?
Your boss is allowed to cancel your holiday, but they have to give you notice. This should be the length of the leave booked, plus one day. 
For example, if you have a week off, your boss should give you at least eight days' notice. 
ACAS says that your employer should give a good reason for refusing or cancelling your holiday. If you're booking travel, make sure you have insurance in place in case your boss cancels your leave.
Can a company force you to take holiday?
You don't have to use all your annual leave, but your company can make you take holiday at specific times. 
For instance, if the business is closed over Christmas or New Year, you might have to use annual leave for those days. 
This should be laid out in your contract, but your employer can also give you notice when they want you to take leave. This notice should be twice the length of the days they want you to take.
Your employer cannot ask you to take holiday days if you're sick or on maternity leave. You should still accrue holiday during these periods as well.
Most employers operate holiday on a use it or lose it basis. Some may allow you to carry a few days over each year, but this is at their discretion and there is usually a limit. 
This means that if you don't use your holiday entitlement by a certain date, it vanishes. This could be the calendar year, but it could also run alongside the tax year. 
Any rules must be explained in your contract.
What if I need emergency leave?
If you've run out of annual leave, or there is an emergency, you still have options available to you. If you need to look after family, you're entitled to dependents' leave.
The government website explains: "You're allowed a reasonable amount of time off to deal with the emergency, but there's no set amount of time as it depends on the situation."
Some employers may offer paid dependents' leave, but they don't have to. Your employer cannot refuse you reasonable time off, but they also don't have to pay you for it..
You may also be allowed compassionate leave, for instance to attend a funeral. Again, this can be paid or unpaid, so check your company handbook.
What to do if you think you've been treated unfairly
The first thing to do is talk to your employer. Keep records, for instance if you keep getting leave requests denied.
You can raise a formal grievance if you've tried solving the problem, but you aren't satisfied with the outcome. The grievance procedure should be laid out in the company handbook and / or your contract, but speak to HR if you can't find it. 
The government website says the process must include the following steps:
Writing a letter to your employer setting out the details of your grievance

A meeting with your employer to discuss the issue

The ability to appeal your employer's decision
If you still can't solve the problem, you might have to consider an employment tribunal. If you're doing this, you must tell ACAS first. You'll be offered 'early conciliation', which is a free service that can help you resolve the issue before you make a claim.
Find out more about going to a tribunal on the ACAS website.